.
Below you will find information about our last call and the acceleration program Planet Foundamentals
WHAT WE ARE OFFERING
–
SocialFare is Italy's first Centre for Social Innovation and incubator recognized and certified by the Ministry of Economic development (MISE).
Our acceleration program focuses on social impact startups:
4 Months of intense acceleration
A full-time online and offline program at Rinascimenti Sociali, Turin
Up to 100K€ in seed funding
in exchange for an equity percentage up to 15%
A dedicated acceleration team
Design, business planning, investment readiness and social impact assessment experts
A network of 50+ mentors and investors
Access to our prestigious network of impact investors, mentors and advisor
Desk in the coworking area and meeting rooms
Access to events taking place in our offices in the centre of Turin
SOCIAL IMPACT ACCELERATION by SOCIALFARE
–
Our multidisciplinary team blends lean startup, design thinking and systemic design benefiting from the experience built up in the past 12 editions of the
FOUNDAMENTA program, working in close contact with startups, fostering their growth, helping them to attract investments.
Product Service Co-Design
Business modeling & Impact Assessment
Networking for Scalability
PLANET FOUNDAMENTALS PARTNERS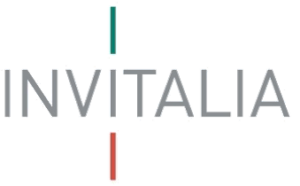 Invitalia, the National Agency for Inward Investment, is SocialFare's institutional partner: it advises our startups on available funding and measures and follows them in their applications for easy terms as well as pointing them to networking tools and opportunities for the growth of innovative businesses.

NHOA is SocialFare's technology partner for Environmental Sustainability: they work alongside our startups advising and mentoring them developing business solutions in sustainable energy, energy storage, green mobility or the like.
THE CALL CLOSED ON JANUARY, 10 – 2022
–
If your impact startup is ready to accelerate and grow with us stay tuned and follow us to be updated on the future opportunities!
Credits: icons created by iconchees, Soremba, DinosoftLab, MohamedMb, MadexMade, parkjisun, shashank singh, KP Arts  from Noun Project